Lark Router for Service Providers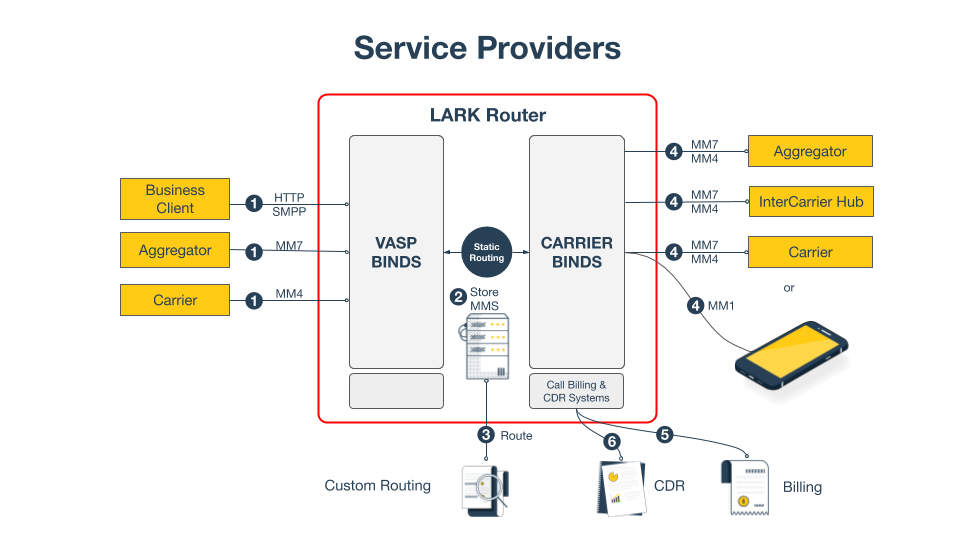 The Lark Router allows Service Providers to connect to many other aggregators, carriers, or interconnections hubs. Supporting a multitude of industry standard protocols.
Allowing you to provider a single industry standard API to your Business Clients.
Routing messages is easy with an internal HTTP webhook. Your routing can be as smart or as simple as you need it to be.
You own the infrastructure, keeping the data secure for you and your customers.
Call detail records are standardized across all of your connections
Lark Router is priced the way you buy and sell your messaging. It grows with you at your pace.