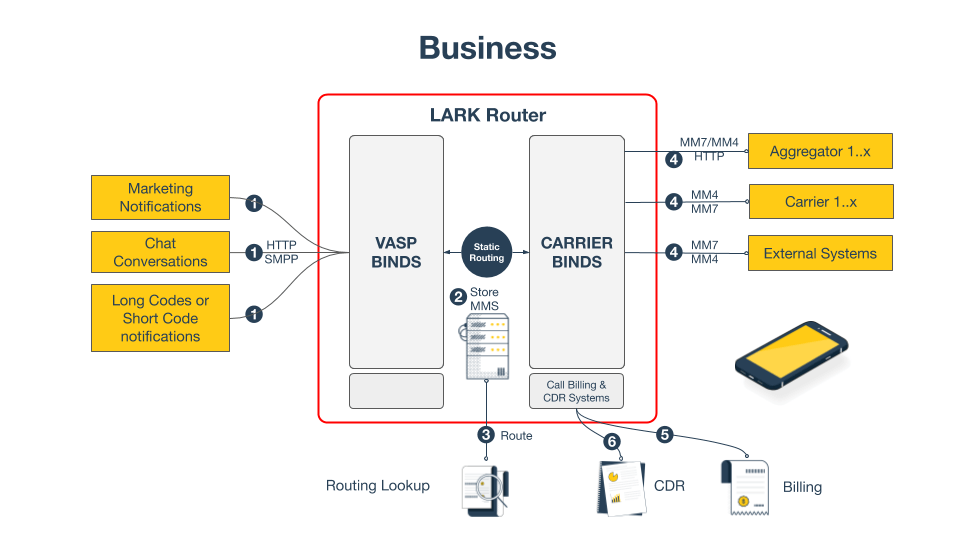 The Lark Router allows businesses to connect their internal systems to their messaging service provider or multiple service providers. Lark is vendor agnostic internal switch or hub giving you a single audit trail for every message and every connection you have.
Simplify your compliance audits.
Confirm delivery.
Reconcile billing records.